John TAVENER: Palintropos
Michael STEWART: Beyond Time and Space
ARUHI • piano
NEW LONDON ORCHESTRA • Ronald Corp
A Flock Ascending AFA001
"Outstanding interpretation of revelatory tone poem …
The piano, meticulously played with a sharp intensity by Japanese pianist Aruhi, is accompanied by the New London Orchestra …conducted by Ronald Corp, the sound is warm and detailed and the end result is a treat for Tavener fans."
Simon Duff – Morning Star – 27th April 2021 (5 out 5 Stars)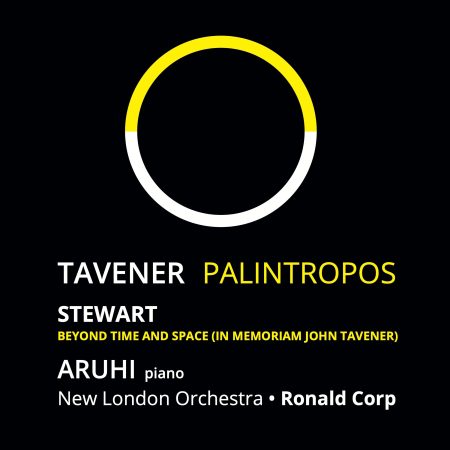 Michael STEWART: The Arrow of Time
All tracks composed, performed, sequenced and produced by Michael STEWART • Composer, performer.
A Flock Ascending AFA002
1) In the Echoing Streets the Ghost of You Haunts Me
2) The Arrow of Time
3) Lithium
4) The Calling
5) Aspire
6) Silver
7) Perpetuoso
8) Uji 1.1
9) Uji 1.3
10) Saudade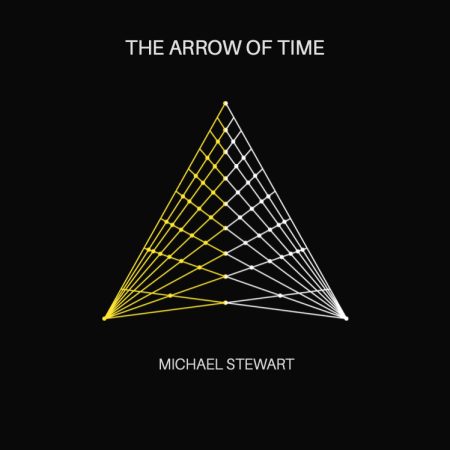 About Michael Stewart
composer • producer • pianist • writer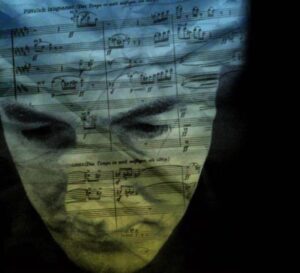 Michael J. Stewart (born in London in 1958) is a British composer, pianist, writer and record producer. He was  introduced to classical music at the age of 4 by his mother, from which a lifelong passion for music sprang. At age 8 he sang in the church choir and attended the RSCM summer course in London. At age 10 he began piano lessons. He went to Chichester College of Music at 17. In 1977, age 19, he began composition studies with John Tavener at Trinity College of Music, London and later electronic music studies with Glen Morgan and composing for film with Richard Arnell.
Stewart describes his compositional style as 'pluralistic' and is not confined to any one particular genre or style. He has worked in collaboration with film, dance, theatre and other mixed media projects, His music is often inspired by his interests in cosmology, time, Zen philosophy and quantum theory.  
As a writer he has written for many leading music publications including Gramophone Magazine, The Good CD Guide, Music & Musicians, The Guardian and the BBC, as well as writing booklet CD liner notes for major classical labels. In 2017 he founded the record label A Flock Ascending to promote emerging talent in the field of performance and contemporary music. 
COLLABORATIONS
Maria Korporal
Video and Installation Artist

PROJECTS:
We must collect our thoughts, for the unexpected is always upon us, in our rooms, in the street, at the door, on a stage…
Samuel Beckett
Gramophone Magazine (Contributor)
Music & Musicians
The Good CD Guide (Consultant Editor)
The Guardian
Decca • BMG/RCA • Virgin Classics
Chichester University
Trinity College of Music
London International Film School
Beyond Time and Space (2019-20)
Memoria (1999-2017)
Piano Trio (1980)
In Plain Sight (Work in progress)
"Always melodic, it's an emotionally charged and meditative work which reflects Stewart's interest in cosmology, time, memory, spirituality, Zen philosophy, sacred geometry and quantum theory.
It typifies the ambition and courage of A Flock Ascending, a label which is clearly a force to be reckoned with."
Simon Duff – Morning Star (5 out of 5 Stars)
(In Memoriam John Tavener)
There is only one path. For good or bad these are the lives we choose.
Read More »
Summary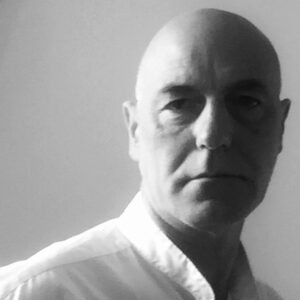 Name
Nickname
Website
Job Title
Composer, Producer, Writer